Work With Me
There is a life you were meant to have. You were born to it—you deserve all its riches, its joys, its creativity and soul and passion and purpose.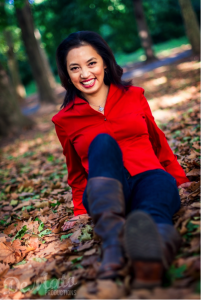 And, we can all use help along the path. So many of us think we have to "do it ourselves"—so we continue to push through day after day, not feeling joyful, or fully alive, or fully successful.
The fact is, though, joy-FULL lives aren't created alone. (Your current life wasn't created alone either… you were shaped by your parents, your friends, the society and community around you.) So if your life now isn't filling you with joy, you don't have to face it alone.
In my programs, we create a rich and deep environment where you can open your heart, let out your true spirit, and become who you were meant to be. You can grow or transform in a community of creative, supportive, real women who are also on the path. Or, if you prefer one-on-one work, you can be supported and mentored as one of my elite private clients.
Here's how we can work together:
Option 1: Coaching programs to Fulfill Your Vision
Your biggest challenge is to pursue your creativity—to be a practicing artist.
Designed for talented people who want to create with confidence and fulfill their big creative vision. You will transform the blocks that keep you from creating, put into place a regular creative practice, and joyfully become the artist and creative you were always meant to be.
Your biggest challenge is to bring in business and increase your income.
Designed for creative and transformational entrepreneurs who want to jumpstart their cash flow and quickly bring on ideal, high-paying clients. This program provides a clear, step-by-step path to a profitable, passion-based business in 6 months.
You're successful and you have a BIG vision… but something has kept you from stepping into it fully.
You know this is a DISSERVICE to the world, because the world needs ALL of what you have to offer. And you need it too—you are ready now, body and heart and soul—to bring your vision alive.
The JoyFULL™ Path program is for you, the highly committed, highly motivated person who is ready to step into what you are truly meant to do, living with joy and magic (nothing less!) in every area of your life.
Option 2: Coaching programs to Discover Your Vision
Your biggest challenge is to connect to your wisdom and creativity, trust yourself, and create a life that truly brings you joy.
Designed for committed and conscious people who want to uncover their desires and find their own path to joy and fulfillment. You may have followed an expected path towards happiness—only to find you've given up an essential part of yourself. You will connect to your essential self, move through limiting beliefs and other obstacles, delight and discover through sacred play, and find your right path in life.
Your biggest challenge is to clarify your sacred purpose.
Designed for creative and transformational people who want to delve deeper into their passions and clarify how to use them in a business context. You are a new entrepreneur—or an established entrepreneur who achieved a set level of success—and you need a vision for your next step forward. You will explore deeply, connect to your heart's vision, and lay the foundation for bringing your sacred work into the world.
Option 3: High-level one-on-one support
Private Client
High-level one-on-one support
I take a select few clients for high-level support and mentorship. I pride myself on my clients' deep transformations and life-changing results. If you are ready to invest in yourself at a high level, Private Client coaching offers a truly exceptional experience. Sacred holding, deep personal work, and a commitment to a transformation and joy. A commitment to the whole vessel that is you. And, with it, your life—at an entirely new, (almost) unimaginable level.
Private mentorship and coaching requires a breakthrough session and an interview. Apply for your Life Breakthrough Session now.