Emmeline's Story
I'm a writer, as well as a life and business coach, currently living in Brooklyn with my amazing husband and two adorable sons. I love the home we've created, our beautiful life together, and doing the work I feel blessed and called to do. I feel incredibly grateful to do work that isn't just fulfilling on a spiritual, emotional, and financial level, but is a full expression of my truth and my life's purpose. Not only does this work fill me with joy, it gives me the time I desire to spend with my children and husband.
But this life, fulfillment, and happiness didn't just happen. It was a journey, one with incredible amounts of learning and growing along the way.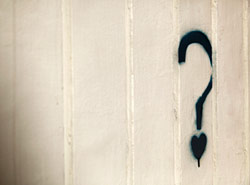 When I first made the decision to become a writer, I was paralyzed with fear. I wanted it so badly, but I didn't know any writers personally and had no idea how to make money doing it. For weeks, I laid in bed every morning, afraid to get up because I didn't know what to do with myself. When it came to actually writing, I found it incredibly hard to do.
I could only write under deadline. When it came to my fiction, I expended more energy avoiding writing and beating myself up than actually writing anything at all. To give myself a little bit of credit, it was an ambitious project with research on seven historical time periods and months of travel to multiple countries. However, for six years I struggled to write three stories–without finishing a single one.
But, as with most periods of struggle, this time came with a gift. All the frustration of spinning my wheels prompted me to look for support. I've spent the last two decades investing in myself and learning the practices (business, financial, emotional, and spiritual) that made it possible for me to create a successful business and a life I love.
In the 2000s, I created a writing and editing business, tripled its income, and designed the business and my life so that I could live comfortably in New York City while only working half the year. On my "off" time, I traveled, did research for my fiction, went away to writers colonies for four and six weeks at a time, vacationed with friends and family, danced tango, enjoyed New York, traveled in Europe and Asia, and went away to spiritual retreats and transformational workshops—all while living comfortably and saving and investing money for the future.
As I connected more deeply to my heart and spirit, and as I learned new skills and practices, my life opened up. At one point, I joined a major Madison Avenue advertising agency and rose to become a VP leading my own team of writers. I met and married an amazing man and I completed a draft of my story collection—all while pregnant, launching a new product at the agency, building my coaching practice, and buying and renovating a house.
The more I saw the power of the practices I was using, the more I became motivated to share them with others. I wanted to help people create powerful results like mine in their own lives—in the areas most important to them. Eventually, I left advertising entirely to focus on doing just that.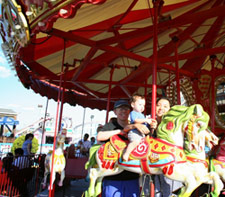 From this, my second "passion-based" business was born. And in it, I've found a different lifestyle balance. As a mother, my ideal business structure no longer includes going away to writing colonies for weeks at a time, or traveling solo to India to do research for my fiction. Instead, it means having time to write my fiction and to coach and to be a mother. It means making a living from my passions while serving others and fulfilling my life purpose, while also having the flexibility for spontaneous play sessions with my sons, an out-of-state trip to help my parents, a delicious date with my husband, and plenty of self care in the form of reading great fiction, doing yoga, taking naps, or getting acupuncture and massage.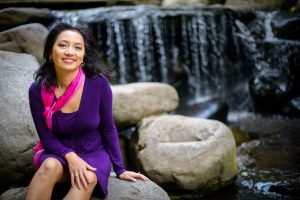 Today, I live with gratitude, connection, fulfillment, and joy… and I want you to have this too. As a coach, I help people succeed on their life paths, make generous money from their passions, and live with magic and joy.
My clients have stepped into their dream careers and businesses. Written books and made films. Dramatically increased their income. Designed their businesses so they make more money and have time for their families and themselves. Brought magic, play, and joy into their lives. And you can do it too.
In my coaching, I draw on the practical outer tools (business practices, branding and advertising savvy) and the deep inner tools (body-centered emotional processes, transformational work)—as well as a passion for play and ritual—so you can succeed on your life path, make generous money, and live with magic and joy.
My background includes
Heart Rhythm Meditation
Focusing
Artist's Way
Priestess Path Apprenticeship
Ecstatic dancing
Intuitive movement
Transformational ritual
Reiki
Akashic records
Body-centered therapy
Primary Emotional Energy Release facilitation
Numerous business training programs
Coach U Core Essentials & Advanced Programs
AB in anthropology from Princeton University
MFA in writing from Columbia University
Over ten years as a self-employed writer
A successful career as a Madison Avenue advertising copywriter
Learning to play!
Want to know more about me?
Here are some facts for you:
I am a highly practical woman of action. The child of first-generation Taiwanese immigrants, I was schooled early in hard work and high standards, and I understand what it takes to achieve success in many realms. I've gotten two Ivy League degrees… led copy teams at a top Madison Avenue ad agency… and built two "passion-based" businesses that gave me lifestyle freedom. I "get" traditional success—and success on your own terms.
I'm also a mystic. An artist. A priestess. I come alive through ecstatic dancing, writing novels, drumming, doing Argentine tango, and facilitating rituals where people step into sacred play and change their lives.
Some things I love: Eating adventurously and well (farm-to-table, dishes from every cuisine, local delicacies and street cart finds, you name it!). Long intimate conversations with friends. Historical fiction (and fantasy, and literary fiction, and riveting stories, and anything that's compellingly written, especially if it opens a window onto new characters and places). New ideas. Entrepreneurship. Yoga. Dancing. Fresh mountain air.
I'm a huge believer in continued personal growth. I've invested well over $100,000 in business trainings, transformational work, and other personal growth—and currently invest tens of thousands of dollars in my growth each year.
My younger son's Chinese name is "Zhongxi," which means "joyful purpose." I'm committed to all people being able to joyfully fulfill their life purpose.
I'm working on two books: one about play, ritual, transformation, and living joyfully—and one about people from different times and places whose lives are shaped by tea (a mistress and servant on an Indian tea plantation, a man shanghaied onto a tea-carrying clipper ship, the owners of a gay and lesbian teahouse in 1990s Taipei, and more).
Even though I look (and am!) happily settled with a husband and two sons, I married late (age 39). I resonate deeply with both family life and the quest (at whatever age or stage) to find your own way. (I get both the fears and tears… and the moments of courage and joy and exhilaration.)
I believe play is our soul's compass. Through play we discover what truly inspires and delights us, tap into our unique brilliance, and access our deep inner wisdom about our right path in life.
I believe your passions and deep soul's purpose can coexist with profit, abundance, and—yes—real wealth.
I believe that it's no accident whom we meet along the way. There is something to learn from everyone and everything. Whether my role is to inspire you in this moment, to support you for a time, or to guide you throughout your journey, I'm honored and grateful to share time and space with you.
Ready to get on the life path that's truly right for you?